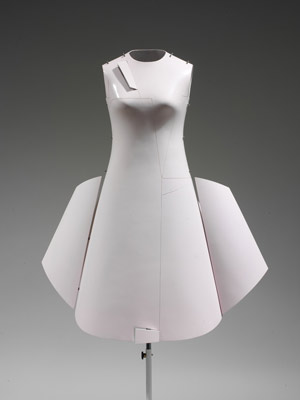 I'm rather excited about all of this shape-ing going on in the fashion world.  
I can't wait to see more though.  I'm tired of all of this early 90s.. I'd like it to be more like 1390s. Maybe some chain mail and the like.
I guess I should introduce myself: I did Architecture for a while, always incorporating design into everything.  I get bored of old things easily.. guess it's my ADD or something.  So I decided to do graphics/sculpture/fine arts. Ended up combining all of em, and now I'm doing my true love: Fashion.  So this is how I'm here.  Love it or hate it.
You all should tell me why you're here too. I need to meet more people before I go nuts.